We encourage sharing knowledge across the region and believe we can learn a lot from getting inspiration from each other. So, we will be sharing knowledge, from organisations or projects or just good stories. And we know there are many more amazing projects out there, that we don't know of, so please inform us about what we are missing.
Remember to follow our Facebook for more stories.
EALLU cookbook
A cookbook of the Arctic Indigenous Peoples abundance and diversity of food cultures. The Arctic hosts an extraordinary food culture, built on 10,000 years of knowledge, and intergenerational knowledge transfer.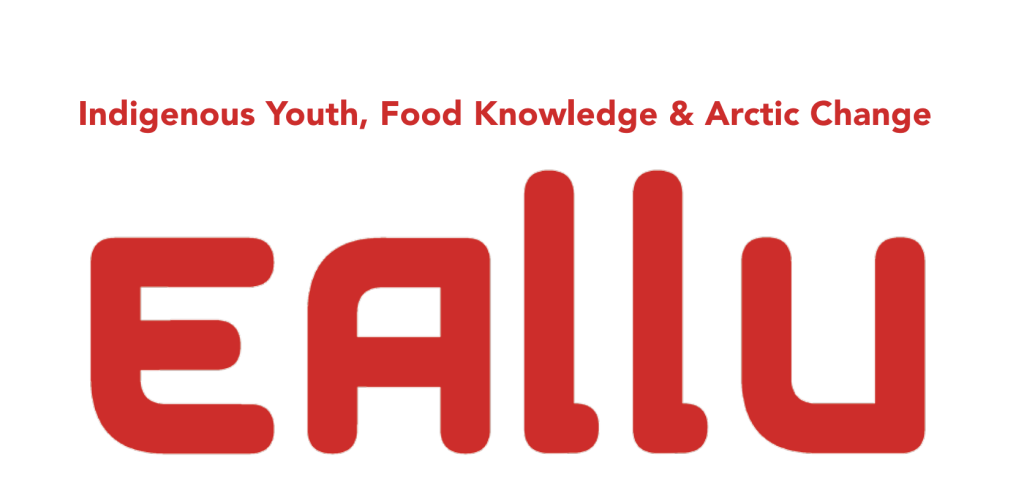 Cooking with Polar Bear Meat & Caribou Head
With the Munchies cooking local food in Yellowknife in the Northwest Territories, Canada.
In Greenland we eat from nature
About the project Umami, that aims to describe the microbiology of Inuit fermented foods.
"If you turn the food pyramid upside down, you have the Greenlandic diet", microbiologist Aviaja Lyberth Hauptmann.
How Icelandic Fermented Shark Is Made
Greenland shark is the most toxic shark in the world. Due to its rich ammonia concentration, eating its fresh meat could even lead to death. Only after a long curing process, it becomes safe to eat. By Food Insider
Inupiaq food: A Barrow family describes how whale is prepared
For seventeen-year-old Michelle Kaleak, spring whaling season is her favorite time of year in Barrow. From Anchorage Daily News
Yakutian Traditional Food: raw horse meat, frozen fish and more!
What is traditional Yakutian food? This video shows you real Yakutian cuisine from the coldest town in the world – Yakutsk. By Kiun B
Nordic Food in Tourism
What will the purpose of regional food in tomorrow´s tourism be? A project about how food and culinary heritage are a vital part of nations' image. With great examples from different countries in the Arctic and Subarctic.
Slow Food international
Slow Food is a global, grassroots organization, founded in 1989 to prevent the disappearance of local food cultures and traditions, counteract the rise of fast life and combat people's dwindling interest in the food they eat, where it comes from and how our food choices affect the world around us.
Slow Food Sapmi
Slow Food Sápmi covers Sami areas in Sweden, Norway, Finland and Russia. Slow Foods' ideology of Clean, Good and Fair food fits in well with Sami values where nature's conditions and holistic view should prevail in life, operations and culture.
The International Centre for Reindeer Husbandry
A project of the International Centre for Reindeer Husbandry and the Association of World Reindeer Herders (Assn WRH).
Terra Madra
Terra Madre is an international network of food communities – groups of small-scale producers and others united by the production of a particular food and closely linked to a geographic area.
Nordic Genetic Resource Center
joint genebank and knowledge center for genetic resources in the Nordic countries
Inuit Sila
Organisation supporting coastal fishermen and hunters
Contact: Ole Ørum / ole@mastervision.dk
NERISA – an Arctic Food Cluster
A cluster of food professionals in Nuuk, Greenland.
Ruokatieto Yhdistys ry (Finfood – Finnish Food Information)
An association that promotes Finnish food culture
Arctic Food from Finland
The Arctic Food from Finland concept tells the story of Arctic food.
Matís
Matís works on a variety of projects in the food industry, with an emphasis on innovation and added value. The projects are carried out in collaboration with domestic food producers, universities and all those who in some way provide services to the food industry.
Dill restaurant
Inspired by the Icelandic landscape and dedicated to fresh ingredients, foraging and sustainability, at DILL, we aim to share an exceptional dining experience that reflects the compelling characteristics of our land.
Edible Animals of the Sea
A cook book with a collection of seal and fish recipes collected from across Nunavut. 
The Future of Sustainable Gastronomy
A continuation of the Nordic Talks series featuring discussions on sustainability within the culinary world.
Arktisk Mat
ArktiskMat (Arctic Food) is an annual event in the picturesque town of Mosjøen. ArktiskMat is a meeting place for young and established chefs and food people, who would like a greater insight in what moves around in the Arctic region.
Sapmi slow food with Ingrid Pilto
As far away as you can get from industrial foods, you'll find Sámi food traditions. Nothing goes to waste. Everything has its own unique flavour. Meet Ingrid Pilto, a Sámi food creator.
Eldrimner
Eldrimner is a national center for food crafts. They share knowledge, provide support and inspiration to food craftsmen throughout Sweden.